Marketing Strategy
Marketing is one area where strategic thinking really pays off. If you are responsible for marketing at your company, chances are you have mastered certain elements already. But getting all the elements to work together is a big challenge, especially with the fast-paced changes in social media and web technology.
We are always learning from clients what works and what doesn't. Below is one way to view the components of a successful marketing strategy (hover over each element for details):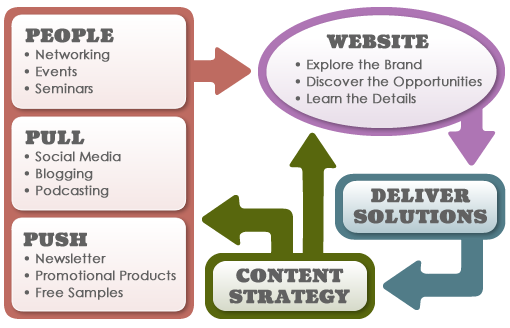 ---
Beyond Search Engine Optimization (SEO)
Most business owners want their website to be at the top of search results pages. But how to get there? Is "pay-per-click" advertising worth the money? And what about social networking platforms like Facebook, Twitter, and LinkedIn?
We help by educating you about the options and coming up with a smart marketing strategy. We use web analytics, creative content development, and proven SEO techniques to iterate our way to success.
Web Analytics Examples